Lego Gen: Glaring and Swearing
There is a fine line between funny and stupid, which I have not fully mastered. So. You tell me.
This is image-heavy! Hope you enjoy it.
The King of Legottolia
The Queen was angry with her King. Again. When a practical joke causes your wife to faint, watch out.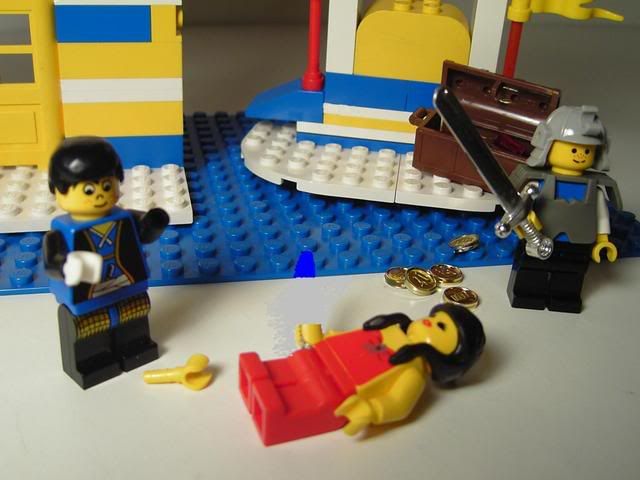 Gen: Whoa! *pops hand off* Look! HaHa!

Irene: *faints*

Gen: No, wait. Irene! We're legos. It will go right back on, I swear.

Irene: …

Gen: Oops. &%$@.

Eugenides was determined to win back the Queen's affections. But how? He considered asking his attendants, but when he saw their reaction to his joke, he thought better of it.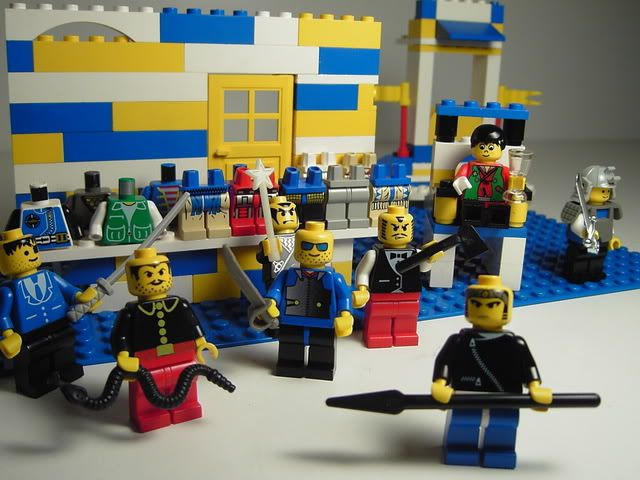 Gen: Say, boys…? Erm, never mind.

Attendants: *wield weapons wildly*

Gen: *glares at attendants* Is that a…magic wand?

Gen thought he would ask Teleus.


Teleus: Well, Your Majesty, in the past My Queen has always appeared to feel sorry for you when you are injured and bleeding. I could cut off a random body part for this fanfic.

Gen: Seems a bit drastic, Teleus, don't you think?

Gen: And this isn't &%$@ fanfiction, it's PARODY.

Teleus: It would be my pleasure, really, Your Majesty.

Gen: No more Repeated Bad Luck with swords, thank you. *glares at Teleus* Besides, those lego beds are &%$@ uncomfortable.

Gen went seeking an answer from the Oracle at the temple.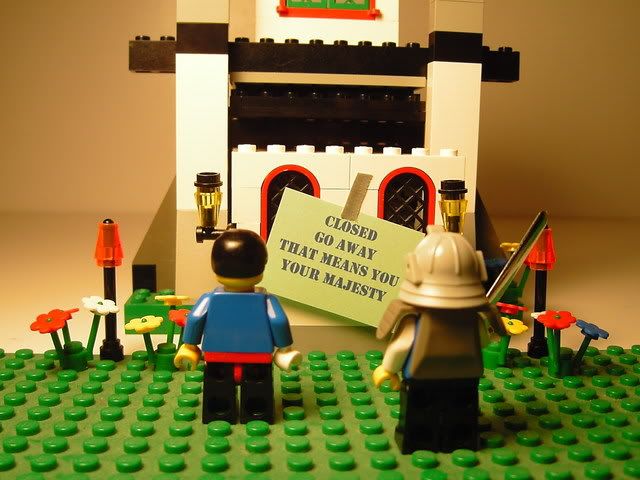 But the trip was not a success. So Gen decided to travel to Eddis to ask his cousin for advice.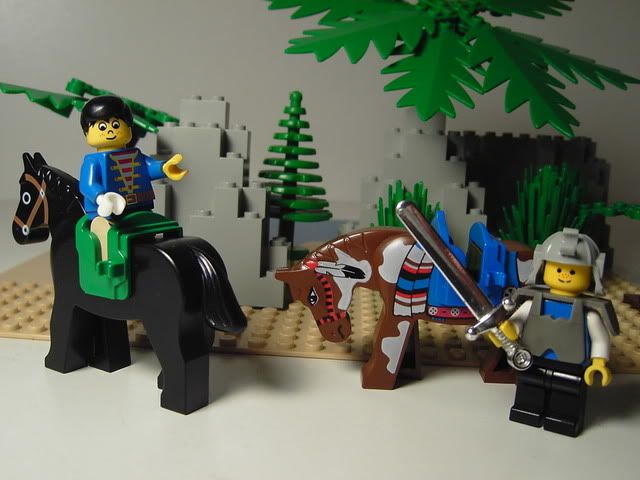 Gen: This isn't working, &%$@ ! Not a word, Costis, or I'll have you beheaded. Oh, wait. Our heads pop right back on, too. Never mind. *glares at Costis*

In Eddis, Gen found his cousin, Helen, and her "good friend" the Magus.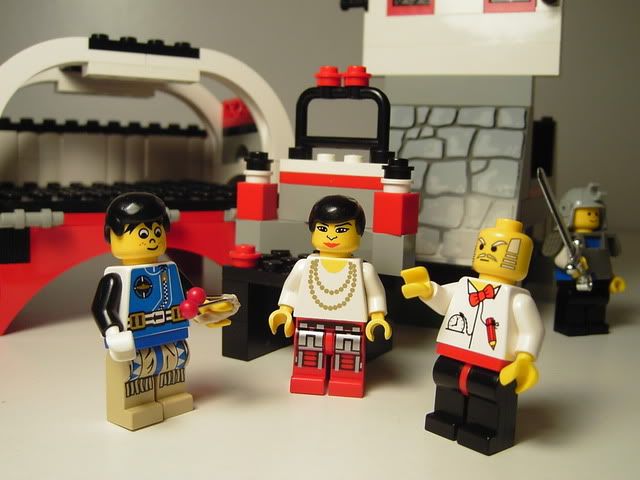 Gen: Do you think she'd like these earrings?
Helen: They're beautif…wait, you stole those from Barbie, didn't you?
Gen: *rolls eyes innocently*
Magus: Gen, perhaps your problem in the romance department is due to Costis. After all, he's always with you now, since nothing is from your Point Of View. That certainly can kill the mood, you know.
Gen: Hmmm. *glares at Costis* You could be right. Though why I'm taking advice from someone who apparently has never had a girlfriend in his life is beyond me.
Helen: Of course, having no lego private parts doesn't help, either.
Gen: Stop! This is a &%$@ children's book, you reprobate!
Gen decided to take the Magus's advice. Costis was banished to the guardroom and Gen planned a way to regain Irene's affections.
Irene: *glares at Gen* I'm wet and I'm FREEZING.
Gen: Well, excuse me for thinking it might be romantic to re-enact our first date. *glares at Irene*
Irene: I miss Costis.
Gen: *sighs* Me too.
THE END

Thanks go to
feartotread for the lego idea, to ART for the loan of 1 Billion+ legos, and to
rowana for her proofreading and Brutal Honesty.
Comments {81}